Manika Kaur is a committed philanthropist. 100% of all revenues from sales of her albums, concert tickets and merchandise are donated directly to the work of the charity Kirtan For Causes.
Kirtan for Causes uplifts impoverished communities in rural Punjab, India. Via education and construction projects the organisation seeks to break cycles of poverty and advocates for long-­term solutions. Manika uses her music as a message, to raise charitable funds and to spread peace.
Manika has dedicated her life's work to the disadvantaged children and families of rural Punjab, India.
Kirtan for Causes partners with Educate to Save (www.educatetosave.com ) to achieve their shared charitable mission. Together they focus on providing cost-effective, quality holistic schooling that integrates and provides a modern educational infrastructure. Kirtan for Causes works independently of any individual, political of institutional influence.
Manika upholds her deep connection to Punjab by travelling there every year to personally meet with the families that her work supports. Manika began to support Gurpreet Kaur when the student was just ten years old. Gurpreet is now
an accomplished twenty-­four year old woman and is studying journalism at the University of Chandigarh.
Gurpreet's story illustrates the successes of Manika's dedicated charitable work. Gurpreet came to Kirtan For Causes via an advert for charitable assistance, which she had seen, advertised in a local newspaper. In her words 'After contacting Kirtan for Causes, my life  completely transformed'. Firstly Gurpreet was supported and tutored for  the  entrance  exam  to  a prestigious secondary school in her local area. Excelling in her studies, Gurpreet was then provided with coaching for the All India Engineering Entrance Exam (AIEEE). Passing this exam with flying colours, Gurpreet was then admitted to Guru Nanak Dev University to study Computer Science and Engineering. After some years in industry working as a web developer, Gurpreet has recently embarked on her Masters in Journalism.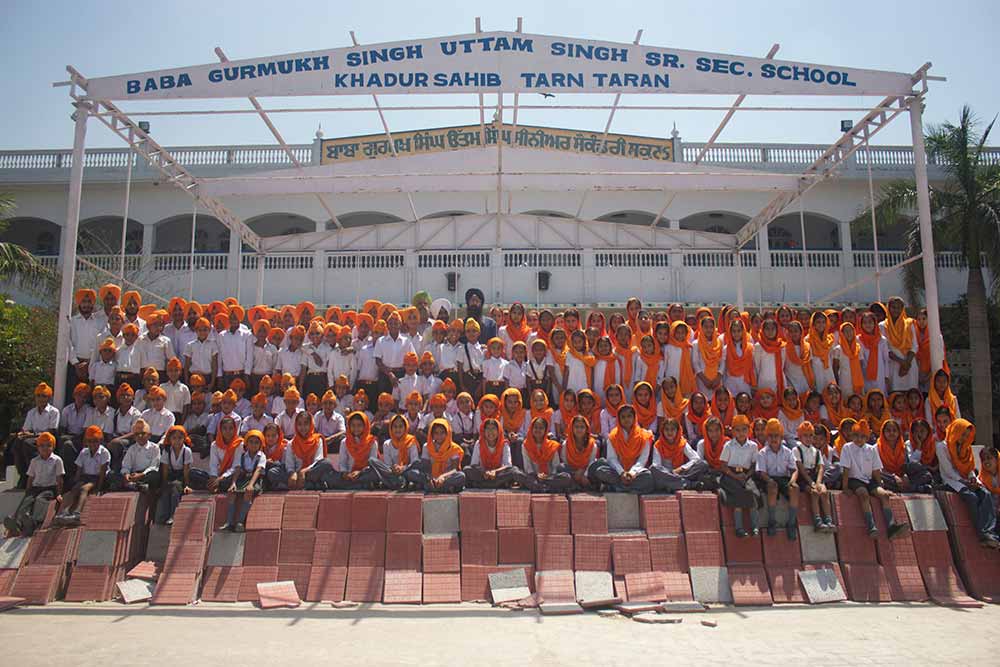 Manika has personally worked closely with Gurpreet throughout her studies  and  her  nascent career path. From late-­‐night phone calls  to early morning exam encouragement, Manika has been there, a dedicated mentor every step of the way. The pair have become close friends in the process and Manika is proud to see Gurpreet emerging as a confident,  independent  young woman ready to face the challenges of the modern workplace.
'Kirtan For Causes is changing the lives of the helpless in Punjab by putting a smile on sad faces and holding the hands of the needy' – Gurpreet Kaur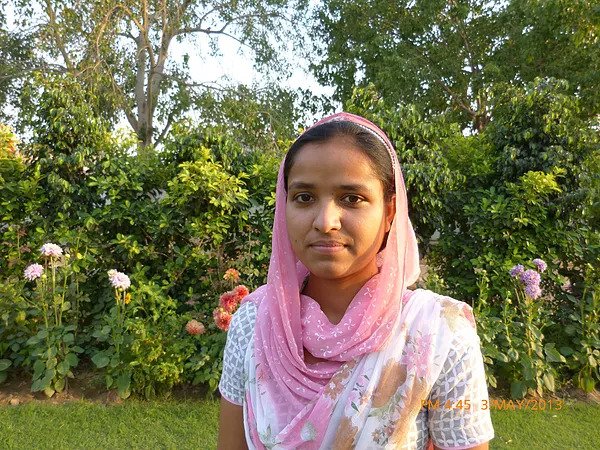 In the future Gurpreet plans to work in the corporate sector, using her  writing  skills  as  her keenest asset. Gurpreet's journey from a young child struggling to access education to a confident urban professional is true testament to the work of Kirtan for Causes.
Kirtan for Causes currently supports 200 children through education and has built two homes for disadvantaged families enrolled in the scheme.  Manika  works  passionately  to  spread  awareness, raise funds and encourage her fans to sponsor a child through school or university.
Visit  www.educatetosave.com  to  find  out  how  you  can  directly  support  a  child's  education  with whatever you can afford. For just 90 pence a day you could transform someone's life.
'It is my firm belief that the arts can bind together humanity in times of crisis, via my music I offer up my song of peace and hope to the world' – Manika Kaur
Waheguru Ji