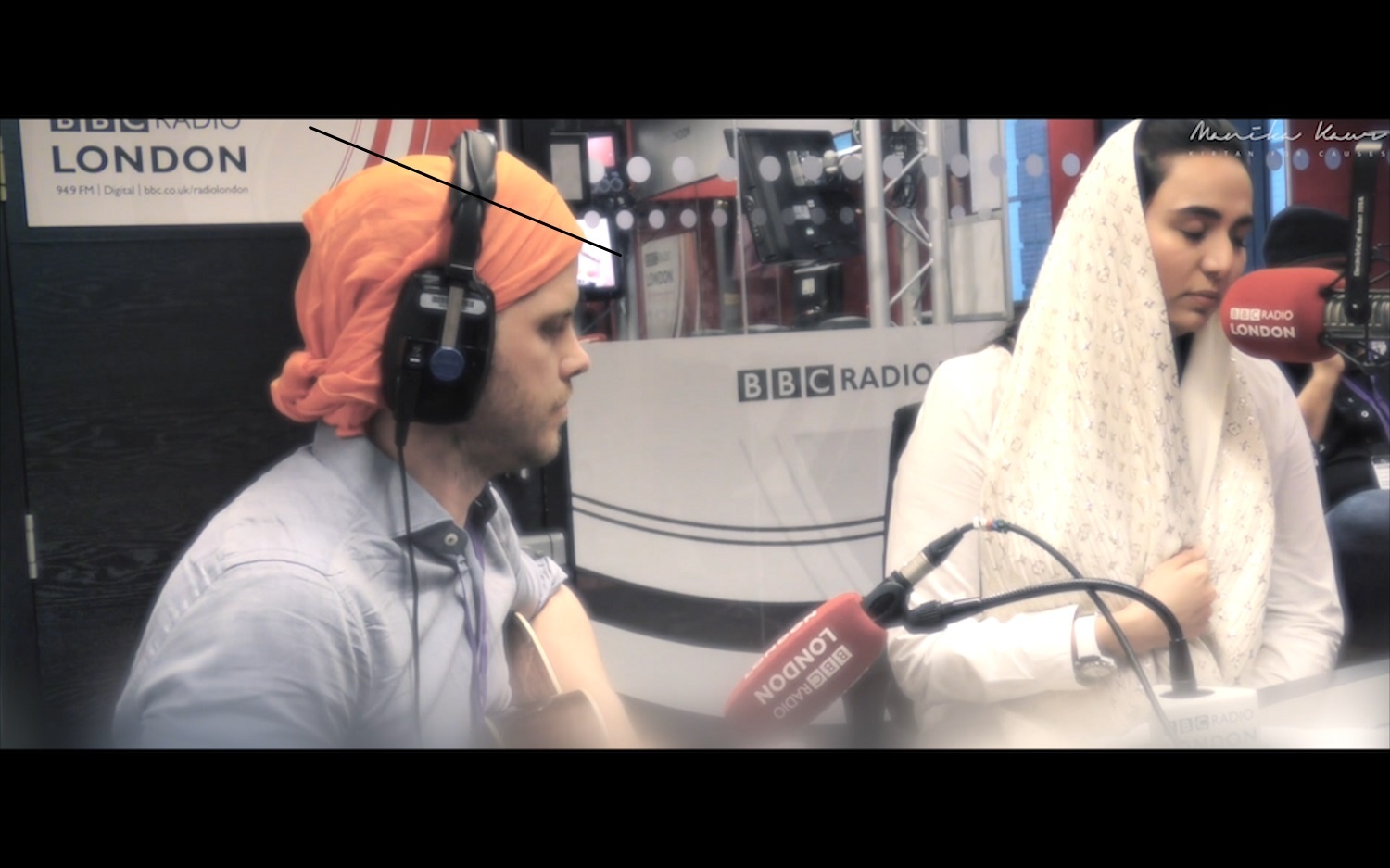 Mid-July I arrived in London to begin rehearsals and promo for my concert at The Union Chapel, London on 22 August 2015. Things have been busy indeed! I've interviewed by BBC Asian Network Radio, Lyca Radio and for television channel Zee TV. My new video for 'Aukhee Gharhee' is now live and on YouTube for all to enjoy. I also went to Birmingham to do interviews and features with the Sunny & Shay show on BBC Radio Birmingham, Sangat TV and the Sikh Channel. Look out and listen back to these features via the links posted on my Facebook page.
Since arriving in London I've also been in the studio composing and recording two new tracks which I will premiere at the Union Chapel concert. It has been such a pleasure to work with the very talented violinist Jyotsna Srikanth, master guitarist Guiliano Modarelli and brilliant percussionist Berhnard Schimpleberger on these new works. In the coming week I will also begin working with a twenty-four strong children's choir and will take them into the studio with me to feature on the tracks. I can't wait to hear the results.
After the concert, the proceeds raised should allow a group of young students in rural Punjab to be supported in their learning via Kirtan for Causes, the charitable organisation to which I donate all my musical income. Kirtan for Causes is served by the web portal Deed A Day which administrates the sponsorship of children involved with the scheme. To be eligible for involvement in the project, Deed A Day requires local children from the Punjab region to take a basic entrance exam. Once accepted and successfully sponsored, Deed A Day sends regular updates, report cards and photos of the children. Regular updates encourage a sense of direct impact and engagement with the real life day-to-day in rural Punjab for the patrons kindly offering their financial support. There are over 138 schools and universities enrolled on the scheme.
I chose to focus my charitable work within the Punjab region because of a spiritual connection to the place. Punjab is of course home to the holy Golden Temple at Amritsar, a site I visited every summer as a child with my family. I can vividly remember packing up, loading out and soaring across the skies from our home in Australia to Amritsar once a year. These are fond memories of a significant spiritual pilgrimage that has informed the person I am today. As a youngster I was lucky enough to be emotionally and economically guided through school. As a regular and continuing guest in the beautiful, magical state of Punjab, it is my honour and duty to offer my seva via Kirtan for Causes to the youth of the area. The idea for this project came from my parents who have been supporting children in the region for over ten years and are now involved in the lives of over 500 children. As a family, over time we realised that mass change must be brought by mass involvement – we need as many people as possible to join hands with us in our charitable mission. The actions of many are greater than those of few.
If you are able, please lend your support to this worthwhile cause by joining me on the 22 August 2015 for a joyful spiritual celebration of Sikh praise song. Talvin Singh and Jyotsna Srikanth will both be appearing, along with a few other musical tricks and treats that I'm keeping up my sleeve for now…